Energy & Water Efficiency Scoping Assessments
Corporations and consumers alike are focused on their utility spend and strive to reduce their carbon footprint. As the demand for energy grows worldwide, coupled with ever increasing scarcity of natural resources, is a recipe for continued inflation of energy and water costs. The first step in easing constraints is often an energy and water assessment.
Scoping Assessment Process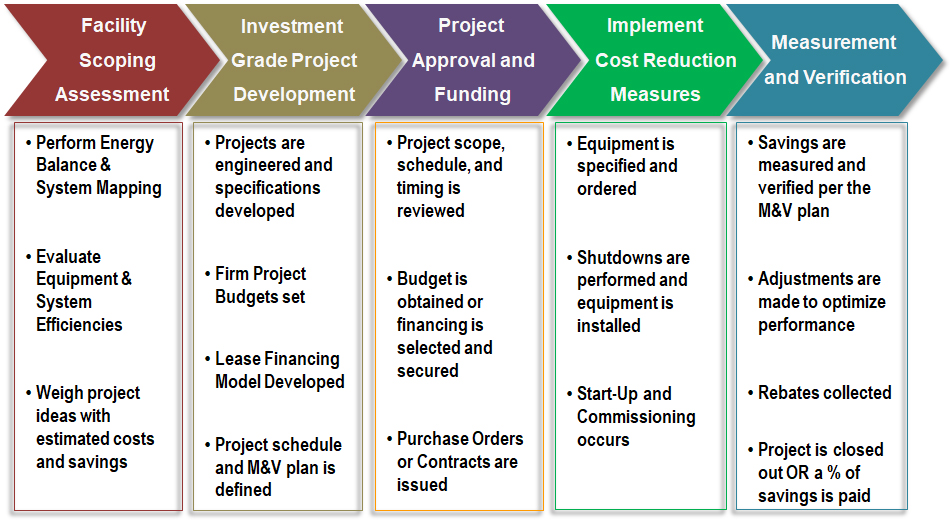 Our scoping assessment process is extensive at all levels. We generate projects that fit within your budget, meet your financial hurdle rates, integrate with existing systems, and save money.
Our team includes professionals with deep experience with real world applications. Our understanding of energy systems, available technologies, corporate capital planning, and how projects actually get done provides for the most effective assessment process available and sets E4E Solutions apart from the crowd.