E4E Solutions works with our clients to determine the best project delivery methodology for implementing their vision or plan.  From the Assessment, to Design, and through Construction to Completion – E4E provides professional expertise and transparency in every transaction.  We support our clients by being flexible and offering construction support services in various ways:

Turnkey project delivery, where E4E provides single-source accountability & control to implement the project.

Design Package & RFP documents are developed by E4E to allow our client's project team to bid and build the project.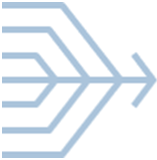 Construction Management / Owner's Representation
E4E participates on the project team to provide technical guidance, expert planning, dynamic leadership, & open communication.
Safety Programs & COVID-19 Preparedness
E4E's is committed to the safety, health and well-being of our employees, clients, partners, and the communities in which we live and work in. We are closely monitoring the evolving impact of COVID-19, and we are continually updating our safe work policies and practices to do our part in controlling this outbreak. Together, we know we can beat this and find strength and perseverance in doing so.
E4E maintains an approved (Grade A) status for our Construction Safety Program via several 3rd Party Safety Program Compliance Organizations, required by some of our Fortune 100 clients, such as: